Do you understand what bad weather
could cost your business?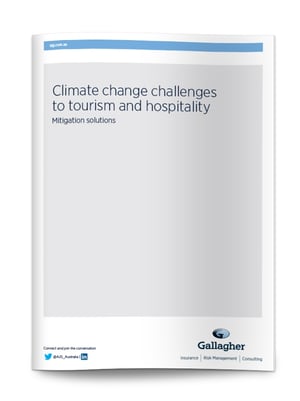 Australia's recent weather related insurance losses have climbed into the billions but according to an industry compiled report, in 2017 just over half (56%) of disaster losses in Australia were covered by insurance.
Tourism is one of the key industries affected by the increasing incidence of extreme weather. Find out how to weather-proof your operation by reading Gallagher's report on the trends, challenges and potential solutions for different scenarios.
Enter your details to
download your free report