Back to the future? Telemarketing as part of an association member engagement strategy
Ask any association professional the biggest challenges they face and it's a safe bet that 'retaining members' won't be far off the top of the list.
It's a problem that won't go away, even though many reputable sources conservatively estimate that it costs up to 10 times more to acquire a new member than it does to keep an existing one.
When it comes to renewing memberships, following up lapsed memberships, promoting an upcoming event, updating database records, or conducting member pulse-surveys, the easy option is to rely on email or direct mail marketing. These can be low-cost ways of communicating, but may not always be the most effective.
The question associations should be asking in these situations is: how can we cut through the 'noise' and meaningfully engage with their members in spite of their busy lives and competing schedules?
As a company that specialises in association member engagement services, to that we would say they should consider a telemarketing campaign as part of their overall member engagement strategy.
What associations need to know
Telemarketing or call campaigns are not new and they can take many forms: inbound, outbound, continuous or occasional.
It's a far cheaper option than personal sales; generally gets a better response rate than direct mail; and can be – even should be – highly customer centric and engaging. Results are easy to track and members generally respond well to 'human-to-human' contact.
Yet associations often don't know where to start and have a number of concerns that might prevent them from considering a telemarketing campaign. That's why we've put together an overview of the most commonly asked questions associations put to us.
1. How good is the ROI?
Ultimately this is what it all boils down to, and the truthful answer is that it varies from association to association. The main variables include accuracy of contact details; price sensitivity; the level of competition from similar associations; and external factors such as the time of year calls are to be made.
However, a successful telemarketing campaign can deliver a massive ROI. As an example, we recently partnered with a large national trade union to manage their member renewal campaign and to re-connect with a large number of lapsed members – some of whom had not been connected to the union for more than two years.
Our specialised outbound team engaged existing and lapsed members to help grow awareness of membership benefits. We renewed more than 600 members during a 7-day campaign, with fees of over $500,000 returned to the client. The return on investment was over 1200%.
On top of that, the campaign delivered additional benefits for the association in the shape of cleansed data and detailed insights, which can be used to inform future campaigns.
2. How do members generally react when contacted by phone about a lapsed membership on behalf of an association?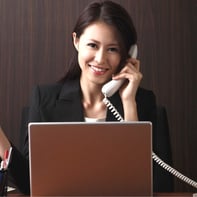 For many association members, allowing a membership to lapse is not deliberate. In fact it often comes down to simple factors over which associations have some control, such as a change in contact details, or simply forgetting to pay a renewal invoice or notice.
Contrary to popular belief, lapsed members are often thankful for a call and not at all irritated to be contacted by a third party. After all, the last thing they want is their professional accreditation, member support, benefits, and tax deduction to lapse.
3. What sort of insights have you been able to pass on?
We've come across a lot of 'pretend' members who know they are not financial members of their professional association, but still present themselves to the public as current members. Indeed, research carried out for one partner association revealed that 15% all members who left continued to claim membership.
For many professionals, association membership represents quality, integrity and trustworthiness. It's pretty unfair when non-financial members claim membership through logos on their website, business cards, on social media, or at their physical premises.
However, even 'pretend' members can present an opportunity for retention and growth, because they often still feel connected to the association. Perhaps they can't afford the fees at this time, which is an opportunity for the association to consider application of a payment arrangement, or hardship policy to support the member. Handled well, a conversation with a lost member can end up being an ideal opportunity to either reconnect, or safeguard a hard-won association brand.
4. What if we receive lots of negative feedback?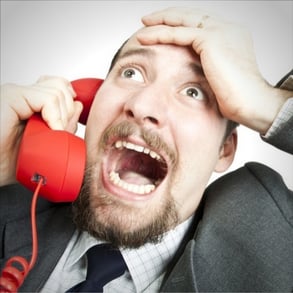 That can and does happen! We find that disengaged members are quite happy to tell us what they think about their association if they are unhappy. However, when this insight is collected, analysed and delivered to associations with clear recommendations, a positive can very easily come out of a negative – if the association can prove they're willing to heed member concerns and take action as a result.
We have even been tasked with conducting a satisfaction survey for an association partner and many those members involved were nowhere near satisfied at the time. The 'value-add' was not being connected to the politics of it all, which allowed us to probe for the real issues and provide relevant, useful intelligence to the association, which they were able to use immediately.
---
Further information
Optimum Contact partners with Access1st to offer our association partners special deals on outbound call campaigns to help drive positive member engagement. Full details are available beyond the 'Association Professionals' log in area.