MAJOR ASSOCIATION MEMBER ENGAGEMENT SURVEY ON THE WAY
Association research specialist Survey Matters is seeking participants for a major new piece of benchmarking research, which will get underway in September.
Survey Matters' inaugural Associations Matter Member Engagement BenchMarks study is a collaborative research project that will establish association-specific benchmarks for Australia and NZ.
The research will analyse member engagement within individual associations and use the results to:-
Calculate sector-wide benchmarks
Confirm the link between member engagement and association performance
Identify the factors most likely to drive performance
Participating associations will receive a tailored report from the research giving them an engagement score and an objective assessment tool to help drive future success.
Why get involved?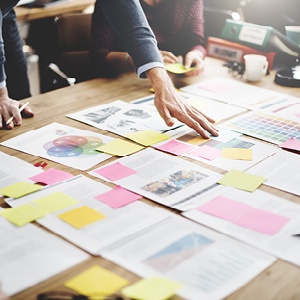 Brenda Mainland, Co-Founder of Survey Matters, says that market intelligence of this kind is key to growth and sustainability.
"Benchmark data is widely available across many corporate sectors, but not-for-profits are less fortunate," she says. "Participating associations will be able to use these results to learn how they compare to the wider sector, and what they need to do to improve performance.
"On top of that, this is a unique opportunity for your association to contribute to sector-wide engagement benchmarks, which our own research with association executives tells us is in high demand.
"The more associations that participate, the richer and more reliable the data will be."
How to get involved
If your association would like to sign up to participate in the research, the deadline to express interest is 31 August 2017. The surveys themselves will take place throughout September and October.
The cost to participate is $6950 plus GST, which could be as little as half the amount associations could expect to pay for a personalised report of this type.
The research will only take place if a sufficient number of associations sign up, so if you'd like more information please contact Survey Matters on 03 9452 0101, or email them directly.
---
Further information
Survey Matters is the only research agency exclusively servicing the association and not-for-profit sector. For full details of the Member Engagement survey, visit their website.