Instant savings on business essentials available through access1st
No one likes paying more than they have to on business essentials. That's why we've set up a range of offers through Access1st that allow you to save, save, save on those core products that no business can manage without.
We've highlighted a few of our offerings that are very accessible and could result in significant savings for your business on an on-going basis with very little effort on your part. Everyone wins in that equasion!
1. Office supplies
Our office supplies partner, Officeworks, needs no introduction. However, you'll be pleased to be introduced to the special pricing plan for Access1st users, which offers even lower prices on a range of essential office supplies, as well as maintaining their lowest price guarantee.
The preferentially priced product range will update and evolve on a regular basis to ensure it's meeting Access1st user's needs. And even if you have an existing business plan with Officeworks, sign up to the Access1st plan and you'll automatically be able to access the new price plan.
As with all the offers listed here, full details of how to take up the offer is available behind your association or client log-in.
2. Cut your energy costs
It's the easiest win of all! Who doesn't want to pay less for energy, after all? Through its free bill comparison service, Make it Cheaper can provide an unbiased comparison across a panel of 11 energy retailers to find you the best deal. They've had great success, saving thousands of business owners across Australia an average of $950 per year on their energy costs*.
Finding out whether you could save is simple. In under 10 minutes you could be on the most competitive energy plan for your business. Try it yourself right now! Call Make it Cheaper on 02 8077 0152 or go directly to their Access1st online portal and send in your bill.
* Based on analysis of 10,400 bills compared between October 2015 and March 2016
3. Business insurance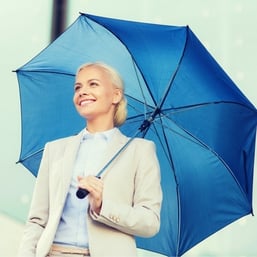 It's something that few business owners can get excited about but in the event of a claim, having the right level of insurance cover is essential.
Through Arthur J. Gallagher Insurance Brokers, Access1st users can access a range of preferentially priced combined professional indemnity / public liability insurance policies tailored to the needs of specific professions. Some association members have been able to save hundreds, even thousands of dollars on this essentail insurance by switching to a Gallagher scheme.
You could too. Full information is available behind your client or association log-in. Alternatively sign up for a free insurance health check here to make sure your business is able to survive any insurable event.
4. Gift boxing
The sending of gifts as a means of thanking clients for their support, or raising awareness with prospects, is as old as the hills. Done well it can be a significant differentiator that helps your business stand out and encourages client loyalty and referrals.
Our gift box partner Gladys Mack specialises in creating bespoke, ethical gift boxes that can be as individual as your business. Access1st users can obtain special discounts on the full Gladys Mack range - including custom gift boxes. Full info on how to unlock the discount is avaialble behind your client log-in.
5. Business attire
Need to dress to impress for a presentation or client meeting, or just need to refresh your wardrobe? Then our business attire partner TM Lewin is the place to start. The famous London-based tailor has a growing presence in Australia, and Access1st users can obtain discounts on full-price and sale items, both in-store and online.
With mens' and ladies' fashions available, there's something for everyone. Info on how to unlock the savings is behind your association or client log-in on the Access1st website.
So there you are, several ways to save money on business essentials that you're probably buying anyway! And the above are just a small selection of the special offers available through Access1st Professional benefits.
---
---