5 ways hr can help your small business grow
There are so many things to prioritise when you're running a small business. Often HR and people initiatives, despite best intentions, get pushed to the bottom of the to-do list, in favour of seemingly more commercial actions.
But HR doesn't need to be a 'tick the box' activity. If harnessed correctly it can actually help supercharge your business performance and help your small business grow. Here's how:
1. Have the basics in place early
Getting the right HR compliance, policies, employment contracts and position descriptions helps provide a great foundation from which to build your business.
These policies and procedures protect both you and your people, giving you peace of mind to focus on growing your business. It can be time consuming to ensure you're compliant and have good policies and procedures in place, and outsourcing is often a sensible approach.
If you're going to purchase a set of HR fundamentals policies and procedures online, make sure you're asking the provider to include some hours of HR advice with an HR expert so you can get a swift answer to matters arising (eg: how do I calculate long service leave for an employee if I haven't been keeping track?) or for a tricky situation (eg. an employee going through a tough time that you want to retain).
Having expertise on hand can make a huge difference, and provide you with peace of mind.
2. Get the right people in your business
Attracting and retaining good people in a small business can be tricky. It can be tempting to recruit a family member or someone you know but to get the best talent, casting your net wider (perhaps through LinkedIn, Seek or social media channels) and conducting interviews is far more effective.
Once you've selected the best person for the role, get them started on the right foot with a proper induction, ensuring they meet the team, have the right tools and system access ready on their first morning, and clear expectations of tasks and deliverables.
Sounds straightforward, but you'd be surprised how many business overlook these simple steps. However, if you do this, your new employee will feel welcome, motivated and well-equipped to do their job from the get-go.
3. Make sure your team and business are heading in the same direction at the same time
Creating and embedding your business strategy should be a collaborative and regular business activity. Having a clear plan to follow, some measurable objectives and sharing these with each and every member of your team is worth the time investment.
Not only will your team be more engaged in the business, but they'll take ownership and accountability in helping to drive your results and growth!
4. Careers are now two-way
Increasingly, people are seeking to work for businesses that don't just expect them to show up and get the job done, but actually invest in their employees' development. Growing and developing your people might sound overwhelming, but a huge amount of learning can be done on the job.
One of the best things you can put in place is an annual performance management meeting for each employee and their manager. These meetings should be structured and consistent to identify what's working well, what could be better (this feedback should go both ways, not just to the employee!) and, importantly, what your people want out of their career.
Is it a clear career path to leadership? Perhaps getting a certification in a specific skill? Find out, and make it a priority to follow it through. This process is also useful if you have underperforming team members, to either get them back on track or exit them from the business so they don't begin to impact their colleagues.
Taking action in regards to performance and employee development is a very important lever that you can use to drive the overall performance of your business.
5. Culture is critical to success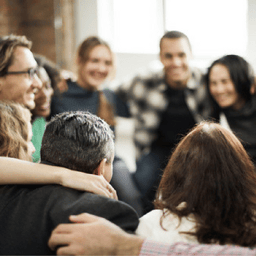 Some small businesses mistakenly think that creating their vision, mission and values is a waste of time. However, research shows that companies that lived their values positively correlated with higher productivity and profitability.
Regardless of how big or small you are, every business has a 'way of doing things' that defines its culture. You (and any other leaders within your business) have the opportunity to role model what is acceptable in the business. What is the message you want to send to your team? How do you want your team to interact?
Having a culture that aligns everyone in the team will do wonders towards motivating and engaging your team to help you grow.
---
About the author
This article was written by Melissa Montang, Communications Manager at Businessary. Businessary is Access1st's HR and business advisory partner, offering a range of free and discounted services. Full details on their offers are behind your association or client log-in.
---