The marketing tactic that achieves a 100% open rate
In a world of impersonal digital communication, there's one marketing tactic that's almost a guarantee to enjoy a 100% open rate: corporate gift giving.
Compare that against a general average of 20-30% who might open your email marketing campaigns and it's clear that this is a powerful medium for engagement. Here are some benefits of corporate gifting if it's done well. It's certainly something worth factoring in to your business's marketing strategy.
Be authentic and convert prospects
Telling a story about your brand though creative gifting takes your promotions from gimmick to strategy.
Generic gifts can be seen by prospects as purely a promotional stunt to get their business. If you can come up with creative ideas for your client gifts, these can elevate your chances of winning their business in the future. Certainly there's a lot higher chance they will answer your next phone call or, better still, they'll call you.
Gifts can be a way to communicate your point of difference to your competitors, your company ethos and culture. You could even get really creative and personalise each gift to your prospective client.
In these instances it's important to watch how much you're spending and consider that against your cost of acquisition per customer. As with all marketing endeavours, measuring the results will allow you to see what works and what doesn't, so you can keep doing what's working and improve your ROI.
Recognise employees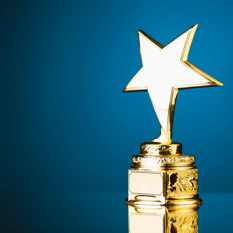 Recognising special occasions in the lives of employees shows them employees you care, and is a great way of boosting morale and engagement.
There are many studies that show employee recognition, whether personal or performance-related, is an important factor in delivering a strong, positive company culture. Keeping your employees happy means they are more motivated to work for you therefore produce better results.
"Employee recognition", however, doesn't mean a competitive salary, cash bonuses or share options. These are entitlements. Employee recognition is about the genuine gratitude shown to employees for their performance and attitude. It can be used to bring a team together to celebrate a personal achievement, while acknowledging those that go above and beyond.
By recognising your employees, they instantly feel appreciated, then motivated, leading to better performance and better results. That's a great outcome for everyone.
Engage your clients
There are three compelling reasons to send gifts to your existing customers:
1. Boost repeat sales
It's a known fact that if you actually thank your customers for their business they are likely to buy from you again. Retention and/or repeat sales is the key here. Let them know you appreciate their business and they'll likely come back for more.
2. Keep them engaged
Engagement with a brand or business can drop off after a sale has been closed. You need to keep your clients engaged with your brand so they don't get distracted by what your competitors are offering and so you're top of mind in conversation with "other people" you haven't met yet: referrals.
Staying in line of sight and letting you know you care about building meaningful business relationships is sensible business practice. If clients like you, they'll keep buying from you.
3. Grow with referrals
Referrals are often the main strategy for a business to grow, so rewarding your best referrers is a smart move.
The strike rate on prospective clients that have been referred to you by a trusted source is significantly higher than cold leads. It's important to know who is referring business to you, how successful you are in winning their referred leads and thanking them for their continued efforts on growing your business.
Showing your gratitude to your referrers is not only a nice thing to do, it will continue to keep your company top of mind so that your best referrers will keep referring you to others - helping your business to keep growing.
---
About the author
This article was provided by Anna Heyligers, Founder of Gladys Mack - Access1st's gift box partner. Access1st users can access generous discounts on Gladys Mack's range of ethically sourced gift boxes.
If you'd like to know more about how Gladys can help you with corporate gifting, download Gladys Mack's Corporate Gift Guide.
---