Employee recognition: why it matters, and how to do it in style
End of financial year can be hard going for employees. What with budgeting, planning and servicing their clients, and scrambling to close as many sales as possible it can be a time for peak stress and unhappiness.
As a business owner, end of financial year is also a time for reflection on all the highs and lows of the year, the performance of you and your team and what you can learn from it all to do better next time. You might be feeling a mix of emotions, but it's important to remember that whatever you're feeling, your employees are very likely feeling it too.
That's when employee recognition becomes so important. As human beings, much of our job satisfaction comes from simple things, such as knowing where the business is heading, staying informed of business-critical developments – and praise and recognition of a job well done.
Whether times are tough in your business or you're growing in leaps and bounds, letting your employees know you've taken heed of their endeavours is vital in fostering good morale. However, there's often a grey area between 'reward' and 'recognition', and as a business owner it's important to make that distinction.
Employee reward vs employee recognition
It's fairly common at this time of year for larger business owners to look at budgets and end of year bonuses. These are often considered by managers to be recognition for employees' strong performance. But in reality, bonuses are often rewards – and aren't always a motivator.
Many employees see a competitive salary, bonuses, share options, and benefits such as paid maternity/paternity leave as an entitlement, not necessarily as a form of recognition for their performance.
Recognition is and should be emotional. It's about the genuine gratitude shown to your employees for their behaviour and attitude. It's for employees that go above and beyond for the cause. Perhaps those that mentor other struggling employees, or invest themselves emotionally to the success of your company.
Christine M Riordan wrote in the Harvard Business Review that recognition means much more than gratitude alone. Recognition is about shared values and a shared sense of purpose that should be celebrated: "In every workplace and on every team, all people have the innate desire to feel appreciated and valued by others," she said.
She makes it sound so simple – and it can be. By recognising your employees, they instantly feel appreciated. As a result they become more motivated, they perform better, and achieve better results. That's human nature.
So what's better than a cash reward?
Some initiatives that recognise employee excellence can easily be introduced into businesses of all sizes without have a huge impact on the bottom line. Consider the following:
Paid time off: this allows employees to volunteer for charities of their choice or take additional time off during school holidays to spend with their families. In small business this may not be an easy option, as you may only have so many hands to fill so many roles. However, offering this type of recognition to those that have earned it – such as long-time employees who consistently perform at a high level – can be a great motivator.
Flexible working arrangements: It's increasingly becoming the norm anyway, but if your business can offer a degree of flexibility – even if it's a later starting time for those dropping off children to school, or the odd day working from home – you'll reap the rewards. Research suggests that those afforded flexible working arrangements are highly loyal to their companies and more productive. Everyone wins in that equation.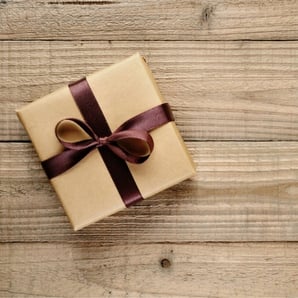 Employee gifts: For employee gifts to be effective they need to be personal. Showing your employees you have put some thought into a gift of recognition goes a long way. If you think buying folk Gold Class vouchers is going to do the trick, you could be wasting your money. According to Tim Houlihan of BI Worldwide: "The best gifts are luxurious and meaningful – something we'd love to have but wouldn't buy ourselves."
An employee gift can also be a great way of welcoming new employees from day one. But the best thing about non-cash / non-entertainment gifts from the business perspective? They are a tax deduction. Gifts under $300 given to employees, irregularly and not for reward, fall under the minor benefits exemption which means no FBT.
Team outings: Even something as simple as a celebratory quarterly lunch with your top performing staff can be a great team-bonding experience. It'll help you get to know your team better in an informal setting and provide a sociable setting condusive to comeraderie and honest dialogue.
So when you're getting the cheque book out this EOFY ask yourself: What am I trying to achieve? If it's boosting your company culture, reinforcing positive behaviour and motivating your employees, you may need to rethink your strategy.
---
About the author
Anna Heyligers is the Founder of Gladys Mack, a company specialising in ethically-sourced gift boxes and corporate gifting. Gladys Mack offers generous discounts on its product range to Access1st association partners and their members. Full details available behind your association or client log-in.