how to make sure you're on the most competitive energy plan
Your electricity bill could be putting your business out of pocket by hundreds, if not thousands, as prices continue to climb! That's bad news for business owners on a tight budget as it's yet another increasing overhead to factor in.
So what can be done to combat 'bill shock'?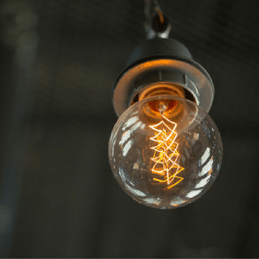 While the prospect of sky high bills for essential electricity and gas use is a gloomy prospect, there is light at the end of the tunnel.
Access1st has partnered with Make it Cheaper, one of Australia's largest independent energy brokers, to help Access1st users make significant savings on their energy bills.
Through its free bill comparison service, Make it Cheaper can provide an unbiased comparison across a panel of 11 energy retailers to find you the best deal. They've had great success, saving thousands of business owners across Australia an average of $950 per year on their energy costs*.
Finding out whether you could save is simple. In under 10 minutes you could be on the most competitive energy plan for your business through these options:
With bills set to continue to rise, there's never been a better time to make sure you're getting the most cost-effective energy plan for your business. You've nothing to lose and potentially big savings to make!
* Based on analysis of 10,400 bills compared between October 2015 and March 2016
---
Further information
Make it Cheaper is Access1st's energy broking partner, offering their free energy bill comparison service to users. Find out more about Make it Cheaper here, and take up their bill comparison service here.
---