Why a tailored association insurance scheme is a great value-add for members
When the Institute for Learning Professionals (ILP) was getting started 10 years ago with three members, CEO and Founder Kerry Brocks says the key to growth was identifying the "pain points" potential members in her industry had at the time.
The most acute pain was insurance. It was outrageously expensive. But after establishing a tailored member insurance scheme, Kerry, and ILP, have never looked back. Now with 1500 members and still growing, Brocks says it was the insurance scheme that helped her kick-start membership growth journey and continues to add strong value to her member benefits program today.
"When negotiating contracts, people were paying anything between $1500 and $3500 for insurance, and it was such a low risk industry," says Kerry. "It was hard to find any claims. I did manage to find one person who was sued after an audience member ate a chewy sweet and lost a filling, but that was it."
Working with Gallagher Professional Associations, the ILP was able to build an insurance package tailored to the actual risks of learning professionals, and at the same time slash the cost of insurance for individuals, giving members a powerful reason to join.
"Insurance was one of the biggest pain points," Kerry continues. "The benefit spread through word of mouth, so when people would whine about insurance costs, often they were asked if they'd heard of the ILP and the rates we were able to get for our members."
The advantages of a tailored association insurance scheme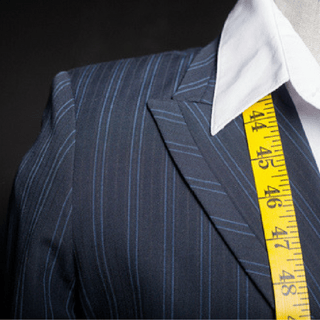 Members' insurance schemes are predominantly designed to cover the professional indemnity (PI) and public liability (PL) essentials, so that association members can concentrate on winning and serving their clients and customers.
However, Arthur J. Gallagher Professional Associations Branch Manager, Christine Osborne, says associations should be looking for a tailored policy that takes into account the specific risks of their profession.
"When we work with associations on their PI and PL cover, we go in and see how their industry works and tailor a solution around the activities of that association's members," Christine says.
"That means we usually look at the profession as broadly as we can. For example, graphic designers often do more than just graphic design, so in our work with the Australian Graphic Design Association (AGDA), we were able to broaden those activities out substantially to cover as much as we possibly could, including website design, advice, printing and even copywriting services.
"When we talk to an association, if we identify a part of the work that members do that might need an insurance solution that isn't in the typical clause of a standard PI or PL, we are able to talk to insurers, have the discussion, and get it put it in there."
Christine adds that the process involves working with an association to identify member risks, coming up with a "wish list", and then approaching insurers that have experience in that occupation to try and achieve the desired outcome.
"Insurers come back with those boxes ticked, and members win because they get a tailored insurance product that deals with their specific needs at about half the cost they would normally pay if they approached an insurer themselves."
Cutting the cost of doing business
Cost is always a consideration when purchasing insurance. Tailored schemes offer association members insurance at a significant discount on regular market rates, in some cases even entirely off-setting the cost of association membership.
Such was the case with Matt Hermitage, a member of AGDA, and owner of thirdegree brand developing agency.
"As a small business owner I very carefully monitor all out-goings – including insurance, which can be a significant outlay," Matt explains. "It was mentioned to me that graphic designers could access tailored insurance via AGDA, which I wasn't a member of at the time.
"When I investigated, the amount I was able to save on my insurance premiums – hundreds of dollars – through accessing the AGDA scheme completely off-set the cost of my annual membership fee. It was a great deal, and a real incentive to join the association and find out more about the work they do on behalf of our profession."
Hermitage since went on to join an AGDA sub-committee in NSW and ramp up his level of engagement with the association. That's a real win for all involved.
Kerry Brocks says the ILP's insurance offering remains key to its success. "Insurance was a talking point when we launched, and for me, having something that members were going to constantly talk about and say they weren't happy about, and then being able to provide them with a solution, it was perfect timing for us when we were just taking off," she says.
"We now have a great ongoing relationship with Gallagher – and nearly 80% of members take up the insurance member benefit. It's been a real success story."